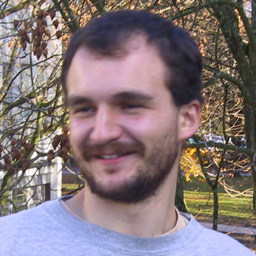 Alexandre Demeure
Associate professor, Université Grenoble Alpes
Contact
+33.4.57.42.14.66
office 350, Bâtiment IMAG
Laboratoire d'Informatique de Grenoble
700, avenue centrale
Domaine Universitaire
F-38 041 Saint-Martin-d'Hères
France
Research interests
2008... : Maitre de conférence UJF, équipe PRIMA, INRIA Grenoble
2007-2008 : Post doc in university of Hasselt, EDM laboratory, team HCI.
2003-2007 : I've made my thesis in IIHM team
Title of thesis : Tools for conceptions in plastic interactive systems.
Director : Joelle COUTAZ.
Co-director : Gaelle CALVARY.
My work is about three points :
modelisation of the adaptation of interactive systems with the possibility for user to reprogramm it.
capitalisation of interactive systems to give some solutions to the problems of fusion, fission and migration of such systems.
integration of thoses mecanismes in a demonstration toolkit.
Recent publications [all]
Demos